Dear members' Dear friends,
Neither crisis nor stop for Actions Mongolia !
Our medical care and formation assistances will only stay useful to nomadic people if we keep on going as well as we did.
We really want to maintain our presence and our commitments on this several areas in order to answer to All help demands.
In this way, we planned a tufted mission roll for this summer so as to amplify the help brought to our Mongolian friends:
- René Fritsch (Ophthalmological surgeon) and Jacques Lagoutte (Digestive surgeon at Villefranche sur Saône, first mission with Action Mongolia) will travel to Ulgii (Altaï) to take stock of the hospital functioning in each medical sector.
- Afterwards, they planned to come back to Ulaan Baatar. Jacques will bring his help to the National Cancer Hospital and René will be joined by Chantal (ophthalmologist female working at Saint Vallier) so as to keep helping, both of them during two weeks, the ophthalmological service of Dalanzadgad, Gobi's capital.
- Meanwhile, our friend Yves Prunier will organize the tour in France for the Mongolian delegation of civil security, to introduce them the functioning of our services.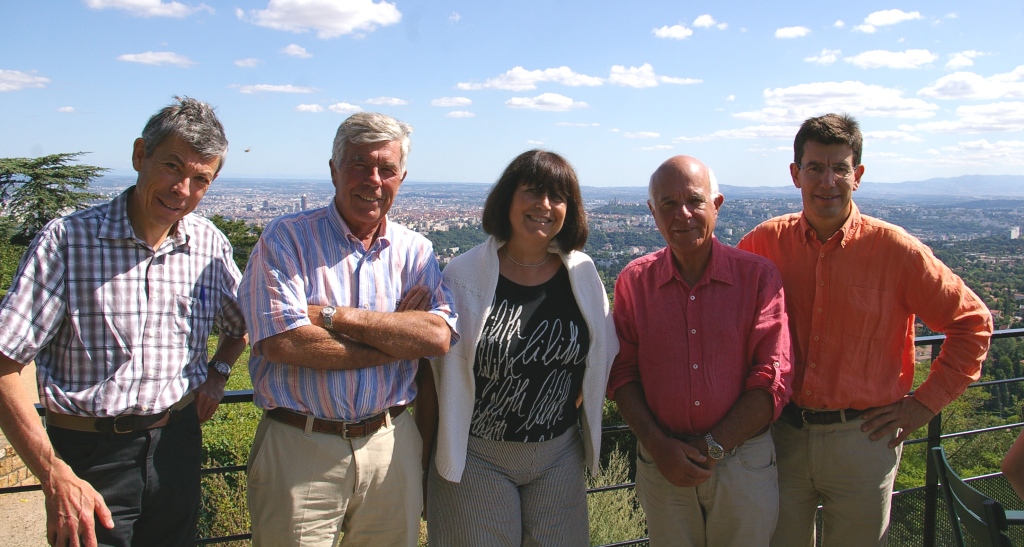 Yves Prunier, Jacques Lagoutte, Odette Terry (Biologie Sans Frontière), Jean Raveau, Philippe Garnier (Actions Mongolia President).
Then, in October, another mission will take place, this time leaded by Michel Foret (male nurse), Jean Raveau (pediatrician, former departmental head at Chalon Sur Saone Hospital), and Pascaline Poylo (nurse). But all of this will be described more precisely when the time will come.
This strong operational activity is linked to the "Action Mongolia" team efforts, its determination, and its good financial management.
So please, think about the renewal of your membership for 2009 !
And we invite you to book your Saturday 17th of October, to take part in the next Action Mongolia general meeting.