We would like to particularly thank those who have allowed us to do our actions:
The Casino Group which was out first sponsor and financially helped us in 2005 and 2006.
The Conseil general du Rhône and CDC Tiers Monde which have financially supported us since 2006.
The Rotary International and more precisely the Villefranche-sur-Saone's, Brignais', Ferney Voltaire's and Epinal's clubs.
The optician group Atol which gave us a 50 000 euros optical factory for the Eastside of Mongolia. Two of their collaborators came to set it up in summer 2007.
The Medical material bank Humatem and HCL for their donations.
The organisation Réflexe Partage which shares its containers with us.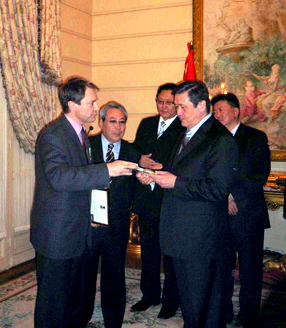 In February 2007, the President of Mongolian Republic gave Actions-Mongolie the 800 Gengis Khan's anniversary medal of honour.