Neither crisis nor stop for Actions Mongolia !
Our medical care and formation assistances will only stay useful to nomadic people if we keep on going as well as we did.
We really want to maintain our presence and our commitments on this several areas in order to answer to All help demands.
In this way, we planned a tufted mission roll for this summer so as to amplify the help brought to our Mongolian friends.
March : Humanitarian mission in Ulaankhous, in the Altaï.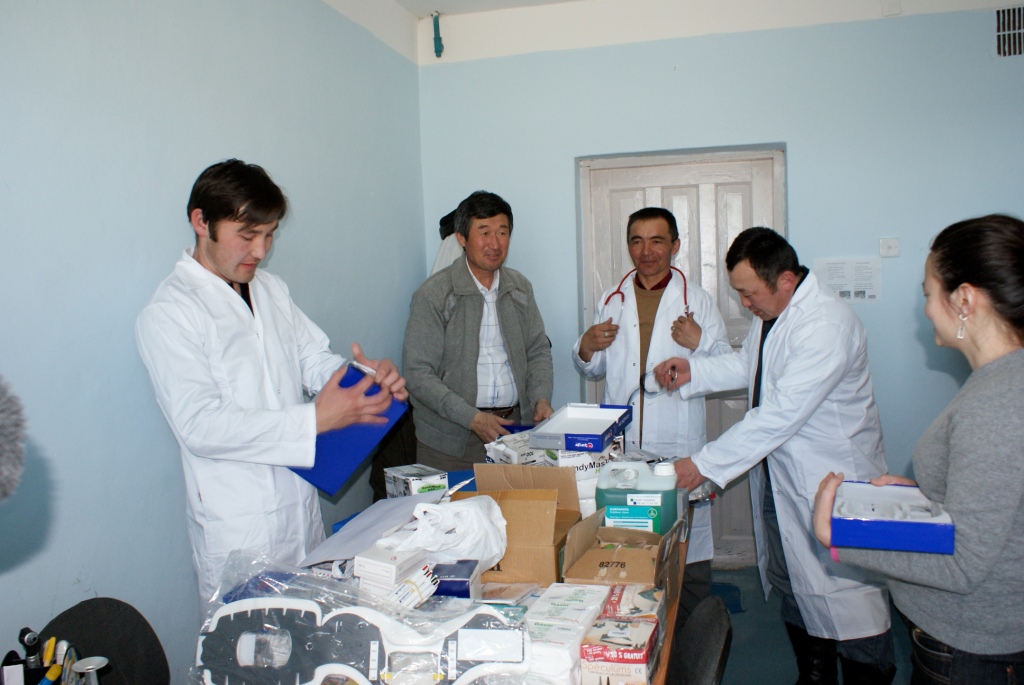 Our doctor, Yves Prunier, spent two weeks in early March in Ulaankhous, in the Extreme West of Mongolia. He met the medical team we have been sponsoring since last September. Its manager, Dr Moktar, solicited us to assist them during wintertime when infectious illnesses became endemic. Yves took advantage of his trip to bring basic equipment they were lacking in this hospital, plus an electro-cardiogram, financed by our patron: The Caisse des depots et consignation Tiers Monde foundation (photo on the left).
This visit put in sight the need to collaborate with a paediatrician. Then, Actions Mongolie is looking for an experienced paediatrician to joins us for our next mission in September 2009 in this area. Please contact us at: info@actionsmongolie.org.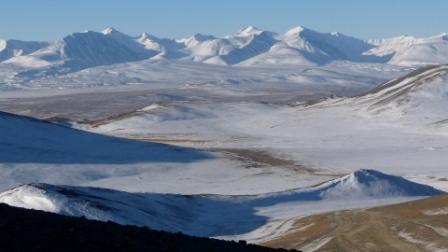 Yves noticed the rigorous life conditions in this area, during wintertime (the temperature can reach -45°C). The medical team encounters many moving difficulties to succeed in this health mission to this Mountain area as big as a French department and composed of 6000 nomads (photo on the right). This is a very important issue and our hosts solicited us to help them getting a little Russian jeep. Actions Mongolia will try to help them financing this equipment, estimated to €6500.

Finally, the economic crisis touches the Mongolian nomads, by the important decreasing of the price of cashmere; of which Mongolia is the first provider in the entire world (this is the second resource of this country).
Aout Septembre : Missions in the Altaï, the Gobi and a delegation visit in France.
René Fritsch (Ophthalmological surgeon) and Jacques Lagoutte (Digestive surgeon at Villefranche sur Saône, first mission with Action Mongolia) travelled to Ulgii (Altaï) to take stock of the hospital functioning in their own medical sector.
Afterwards, they came back to Ulaan Baatar. Jacques brought his help to the National Cancer Hospital and René was joined joined by Chantal (ophthalmologist female working at Saint Vallier) so as to keep helping, both of them during two weeks, the ophthalmological service of Dalanzadgad, Gobi's capital.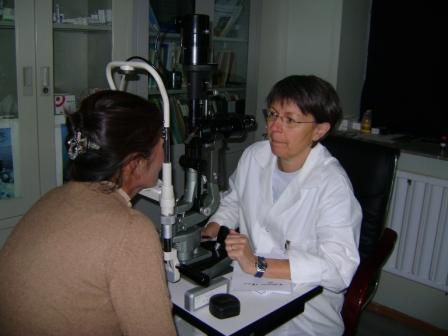 Meanwhile, our friend Yves Prunier organized the tour in France for the Mongolian delegation of civil security, to introduce them the functioning of our services: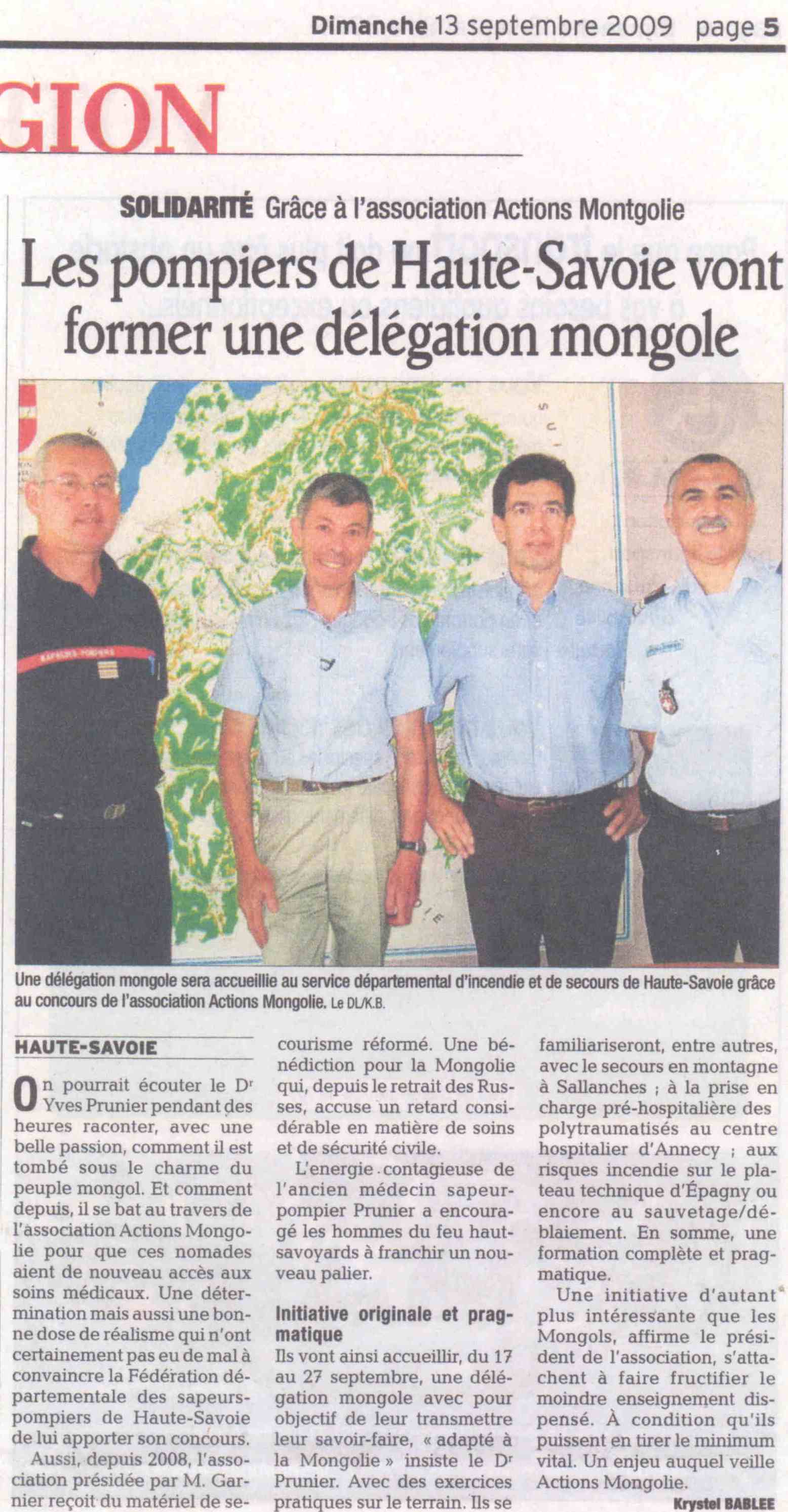 October : Third mission to help Ulaankhous hospital (Altaï)
Then, in October, another mission took place, this time leaded by Michel Foret (male nurse), Jean Raveau (pediatrician, former departmental head at Chalon Sur Saone Hospital), and Pascaline Poylo (nurse). The two goals of this mission are:
- bring a pediatrician help to this small soum hospital, following the requirements of the chief doctor
- define the best way to help the "bag shelters", half nurse and half breeders, whose responsability is to bring the first level of medicale care in mongolian countryside.
Yves Prunier, Jacques Lagoutte, Odette Terry (Biologie Sans Frontière), Jean Raveau, Philippe Garnier (Actions Mongolie président)
This strong operational activity is linked to the "Action Mongolia" team efforts, its determination, and its good financial management.
So please, think about the renewal of your membership for 2009 !