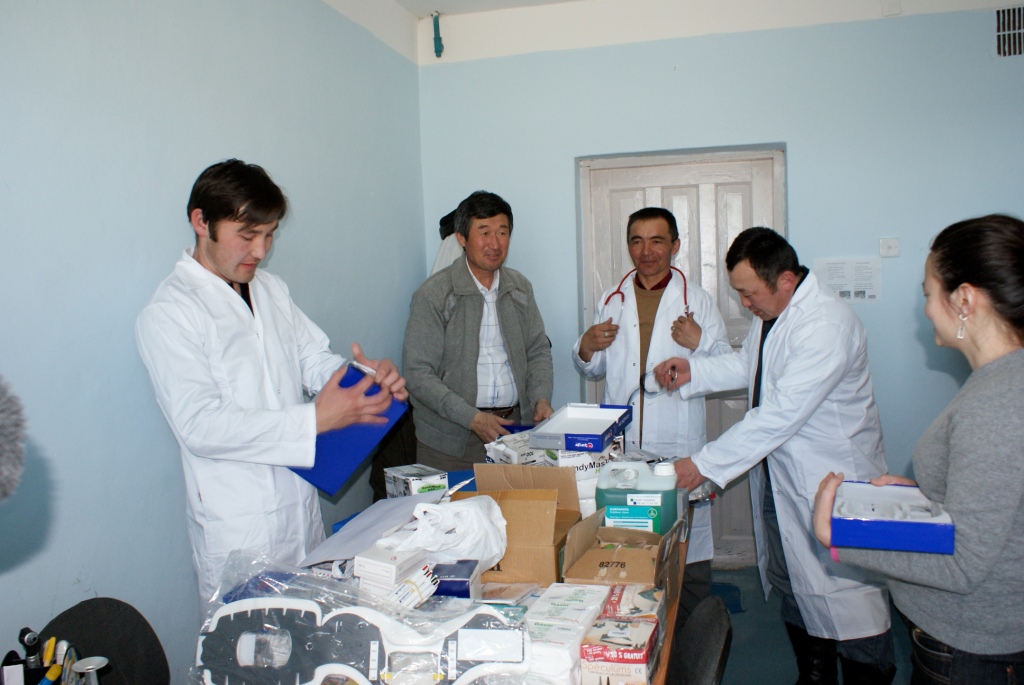 Our doctor, Yves Prunier, spent two weeks in early March in Ulaankhous, in the Extreme West of Mongolia. He met the medical team we have been sponsoring since last September. Its manager, Dr Moktar, solicited us to assist them during wintertime when infectious illnesses become endemic. Yves took advantage of it to bring basic equipment they were lacking in this hospital, plus an electro-cardiogram, financed by our patron: The Caisse des depots et consignation Tiers Monde foundation (photo on the left).
This visit put in sight the need to collaborate with a paediatrician. Then, Actions Mongolie is looking for an experienced paediatrician to joins us for our next mission in September 2009 in this area. Please contact us at: info@actionsmongolie.org.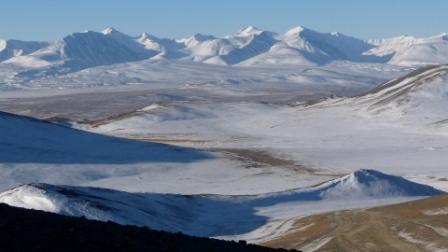 Yves noticed the rigorous life conditions in this area, during wintertime (the temperature can reach -45°C). The medical team encounters many moving difficulties to succeed in this health mission to this Mountain area as big as a French department and composed of 6000 nomads (photo on the right). This is a very important issue and our hosts solicited us to help them getting a little Russian jeep. Actions Mongolia will try to help them financing this equipment, estimated to €6500.

Finally, the economic crisis touches the Mongolian nomads, by the important decreasing of the price of cashmere; of which Mongolia is the first provider in the entire world (this is the second resource of this country).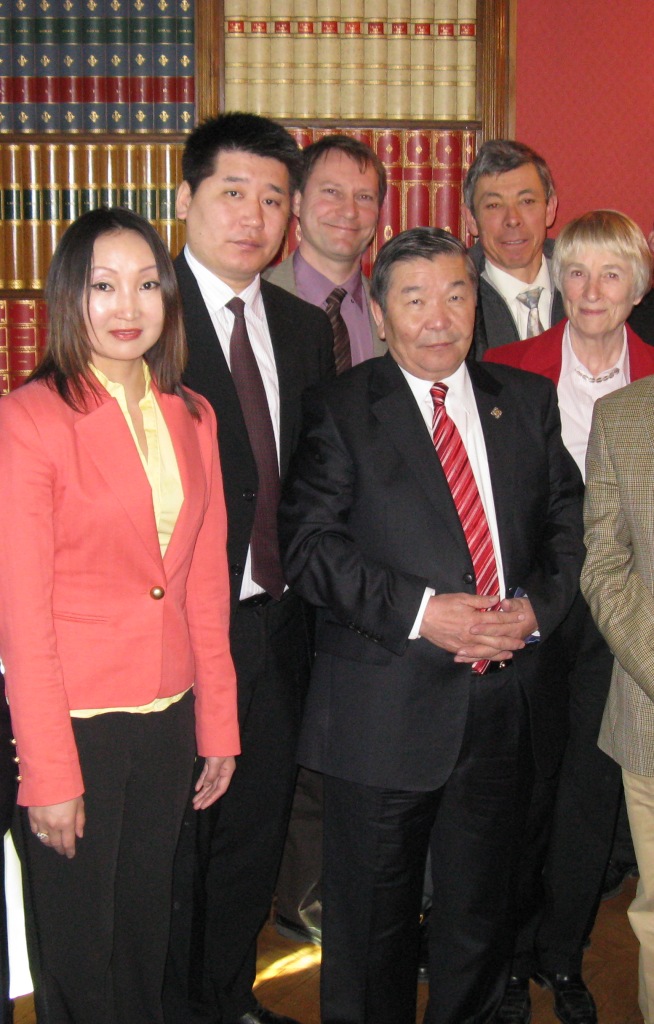 Mongolian official visit to France
A more urban atmosphere on March 20th, during the official visit to France of a Mongolian delegation headed by the prime minister. The Minister of Health, Mr Samduu LAMBAA, received the French medical association acting in Mongolia. Overview of the lead actions, customs administrations, interior flights prices and authorisations to practice medicine were the main topic of that meeting. In the picture on the left, you can see the minister, surrounded by Françoise Zibell, our correspondent in Paris, Yves Prunier, just back from the Altaï and also Alain Salmon.
Thanks and congratulations to our webmaster: Nicolas Nunge
After an unfortunate incident inside the servers' room of our host, Nicolas had to rebuild the entire website. He took advantage of this accident to change the design and to make the navigation easier. He is now self-employed and we are pleased to give him this well deserved advertisement: http://www.nicolasnunge.net.
Finally, you can find the membership form (in English) on this page: http://www.actionsmongolie.org/en/Join-us.html